Birth of SMAC
The term SMAC(Social Media, Mobile, Analytics, and Cloud) was coined in 2012 to describe the impact of the consumerization of IT. An American research and advisory firm Garner, Inc has claimed that these interdependent trends were "transforming the way people and businesses relate to technology". The company has since provided a number of reports stressing on the power of SMAC in making business innovation a reality.
Gartner now sees the nexus of forces as a precursor to digital business, which it defines as new business models that blur the line between physical and digital worlds.
What is SMAC?
SMAC is said to have been the 3rd platform according to the marketing firm International Data Corporation (IDC) for a model of the computing platform. The previous paradigms which made their stint are as follows:-
The first platform is the mainframe computer system, which began in the late 1950s and continues today

Mainframe computer pictorial depiction
The second platform is the client/server system, which began in the mid-1980s with PC entering the arena of mainframe databases and applications.

The Pictorial view of the second platform is the client/server system
The third platform is what we now call SMAC–which takes online computing through the cloud as an underlying base to communicate with the wireless & services of the Internet. The interdependency of the 4 forces (Social media, Mobile, Cloud, and Analytics) have completely radicalized the way business creation is carried out.
Constituents of SMAC
The technologies under the 3rd generation SMAC umbrella are as follows:-
Social Media
 Social media platforms such as Twitter, Facebook, Instagram, and Snapchat have provided businesses with new ways to reach, interact with, target and acquire customers. It has given rise to new job titles such as social media influencer or digital influencer, new marketing tactics such as viral marketing campaigns, and new data sources such as likes, reposts, hashtags and network connections.

List of Social Media apps on Mobile UI
Mobile
Mobile technologies and platforms such as the iPhone, the iPad and by other many smartphone companies, have changed the way people communicate, shop and work. The introduction of connected devices and wearable devices, both of which rely on cheap sensors to generate and transmit data, are the basis for new business models and new services offered to customers.

Analytics
Data analytics allows businesses to understand how, when and where people consume certain goods and services. It is also used as a predictive indicator of future customer behavior as well as when physical assets, such as parts of a jet engine, will experience degradation. As the cost of processing power and storage decreased, analytics became a top priority for companies. The open source project Apache Hadoop ushered in a new era of analytics called big data. In a nutshell, Data is the by-product of business. By analyzing it, the companies can make smarter decisions and predict future behavior of the customers.
                                                            Pictorial depiction of Analytics
Cloud
 Cloud computing provides a new way to access technology and the data a business needs to quickly respond to changing markets and solve business problems. It ushered in a new way to build infrastructure, platforms, and services. Amazon Web Services was one of the big disruptors in this space.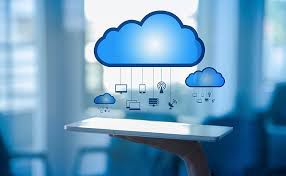 Future of SMAC:
The fourth Platform – despite the term being used by some consultants and IT companies, there is no clear consensus on a definition. Discussions around the fourth platform are currently mostly predictions about what it might include – such as AI, IoT, Quantum Computing and massively distributed Grid computing approaches.
Implementations
No single "third platform" product has emerged, but there are a number of proprietary and open source software products that enterprises can use to create, deploy and operate solutions that use third platform technologies. Within an enterprise, a combination of these products that meet enterprise needs is a "third platform" for that enterprise. Its design can be considered part of Enterprise Architecture.
The 6 more technologies get added to the upcoming 4th platform SMAC+ are:-
1.Virtual Reality
2.Augmented Reality
3.IoT
4.A.I ( Artificial Intelligence)
5. Quantum Computing
6.Massively Distributed grid Computing approaches.
Below are few of the open source softwares which are playing crucial role in 3rd platform:-
OpenAI is a non-profit AI research company, discovering and enacting the path to safe artificial general intelligence.

The Eclipse integrated development environment

The Cloud Foundry cloud application platform as a service

The Apache™ Hadoop® project develops open-source software for reliable, scalable, distributed computing.

Enterprise third platforms can use web APIs to access social media websites and cloud services giving access to third platform technologies.
Overall, SMAC is the tool for every business to re-invent from e-business to digital business and scale up in this economy.The effective deliverance of these 4 convergence forces will reshape value every organization adds to the society.
References
[1] Third platform. (2018, January 22). Retrieved from https://en.wikipedia.org/wiki/Third_platform
[2] What is SMAC (social, mobile, analytics and cloud)? – Definition from WhatIs.com. (n.d.). Retrieved from http://searchcio.techtarget.com/definition/SMAC-social-mobile-analytics-and-cloud